Collaborate and Close Deals Faster through Integration with WorkSpan
One of your major challenges as a partnership expert is sharing data with your partners without having to manually enter and reconcile everything back to your or your partners' CRM systems.
Sales teams are able to stay connected with each other because they operate in their own company's CRM system. But you and your co-sell partners have to manage everything on spreadsheets, manually entering and reconciling because there is no single system that brings everything together.
WorkSpan changes all that. WorkSpan lets you build your ideal team of sales experts and partners to collaborate across company boundaries, securely pulling allowed information from each partner's CRM system so the entire co-sell team can work together to close deals in record time.
We introduce you to WorkSpan integrations. With WorkSpan, you integrate ONCE to the network and immediately, you securely send and receive appropriate CRM data with any other partner on the network.
In this webinar you'll learn how to:
Connect Once, Share with any Partner:
See how you can securely share or receive trusted CRM data with any of your co-sell partners on the WorkSpan network by integrating once to WorkSpan.


Get a Single, Shared View of Opportunity Data:
Once you're connected to the network, you and your co-sell partners have a single, shared view of all opportunity information to quickly close business together. As your partners' field sales teams update their CRM, that information is immediately available to you, and vice-versa.


Share and Collaborate Securely:
No need to worry about inadvertently sending the wrong information and violating trust with your partner. Information security policies are defined at the company or program level and those security policies are maintained through all co-sell sharing activities.


---
Speakers: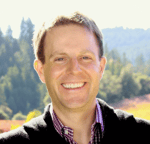 Andrew Shriner
Director of Product Marketing,
WorkSpan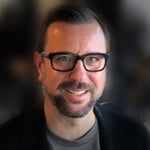 Alex Pilson
Senior Solutions Engineer,
WorkSpan