Collaborate, Quantify, and Scale Your Partnerships
What is the CQS Rule? It's literally the foundation of strong, effective, and scalable partnering in the modern world.
Collaborate: As a partner leader, you need to collaborate with your partners of course, but you also need to pull in the right experts from your own company at a moment's notice to work together and get a better solution, plan your go to market, and close the next deal.
Quantify: You can't manage what you can't measure. Managing your partnerships and proving your partnerships' value is all about quantifying what's actually happening with your partners.
Scale: And if you're going to grow your business, add more partners, and grow revenue, you have to be able to scale quickly, effectively, and seamlessly in real time.
That's the CQS Rule - Collaborate, Quantify, and Scale. In this webinar we will explore what it means and how to achieve CQS in your partnerships!
Discover how a simple CQS Rule can help you get a competitive advantage in your partnerships and accelerate revenue:
COLLABORATE Across Companies:

WorkSpan facilitates cross-organizational collaboration. Each user can assign tasks, receive notifications and alerts, and send messages to everyone else in the firm. Invite anyone into your collaboration space you need - unlimited users always.




QUANTIFY your partnerships: WorkSpan's real-time charts and dashboards combine data sources from many partners to deliver on-demand, executive-ready metrics and reports, ensuring that teams and executives are always "QBR-ready."


SCALE and Grow: Running your partner activities in WorkSpan means everything is always available in one place, in the cloud, shareable with those that need it, and ready to grow as your partner business grows.


---
Speakers: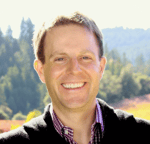 Andrew Shriner
Director of Product Marketing,
WorkSpan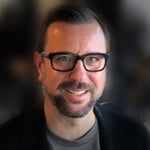 Alex Pilson
Senior Solutions Engineer,
WorkSpan