Tuesday, July 14, 2020

10:00 AM - 11:00 AM PT | 1:00 PM - 2:00 PM ET | 19.00h - 20.00h CET
Learn from the experts with our new Ecosystem Experts series. Joining us on July 14 at 10am PT is Joan Richards, Director, Global Alliances and Partner Marketing at Red Hat.
Joan will share how the Red Hat "Rainmaker" MDF program reduced costs, increased campaign volume by 62%, increased funds managed by 22% and drove incremental revenue -- all with the same headcount - by digitizing on WorkSpan.
WorkSpan digitizes MDF programs end-to-end so you can manage everything starting with incoming proposals through proof of performance, reimbursements, compliance, and real-time reporting in one space with your partners.
Joan will be joined by Amit Sinha, Co-Founder and Chief Customer Officer at WorkSpan, in an engaging discussion and to help show how you too can begin your MDF transformation journey.
---
Speakers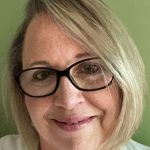 Joan Richards
Director, Global Alliances and Partner Marketing at Red Hat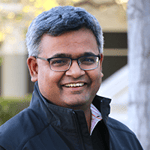 Amit Sinha
Co-Founder and Chief Customer Officer at WorkSpan