As a partner ecosystem professional, your partnering initiatives often include giving or receiving funds and incentives from partners to perform specific marketing, sales, solutions, and skill-development activities.

Today, Partner Funds and Incentive programs face many challenges: funds frequently go unused, processes are inefficient and opaque, campaign execution is disjointed and difficult to manage, performance and ROI is tough to measure, and everyone relies on patchworks of disparate systems consisting of spreadsheets and various finance and marketing tools.

It's little wonder that sales and marketing opportunities are missed, revenue is lost or delayed, partner experience and relationships suffer, the risk of accidental data leaks of sensitive budget and funding information is high, and compliance and auditability challenges are common.

Fortunately, it doesn't have to be this way. Introducing WorkSpan Ecosystem Cloud -- a fundamentally new and modern approach to managing funds programs with partners.
Learn how managing funds programs on WorkSpan helps you and your partners to:
Run partner funds and incentives as a collaborative business process
Measure and manage funds with timely and accurate data
Meet or exceed compliance and auditability requirements
Learn about how to manage your funds proposal and claims management from end-to-end on WorkSpan.
---
Speakers: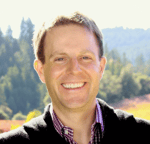 Andrew Shriner
Director of Product Marketing,
WorkSpan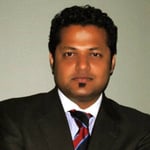 Gautam Shiva
Senior Solutions Engineer,
WorkSpan