Drive more Microsoft co-sell revenue with your ecosystem flywheel
With the huge trend of companies co-selling with partners, Microsoft has put significant resources behind expanding the Co-Sell with Microsoft program. That's great news for all Microsoft partners!

The challenge now is in execution. While co-sell referrals are awesome, today you're left managing referrals manually with Microsoft Partner Center. Partners are challenged with having to manually sync data with your CRM, low visibility on current co-sell deals, process, steps, and status, managing cadence notes, tasks, and follow ups to close deals, and more.
Automate and Simplify your Referral Sharing:

You can submit your CRM opportunities to Partner Center without manual data entry and quickly accept inbound referrals while auto-creating CRM opportunities and avoiding duplicate records.

Synchronize Across Your CRM and Microsoft: With bi-directional integration, your data is always synced across your CRM and Microsoft Partner Center hence eliminating any manual efforts.
Provide Real-Time Dynamic Analytics: With sales performance metrics available in real-time, you empower your team to quickly identify and take action on deals that need attention and be "QBR-ready" at all times.
Turnkey Solution for Fast Time-to-Value: WorkSpan's top class technology comes prepackaged with templates, workflows, and integrations with your CRM and Microsoft Partner Center to enable your team to get value from Day 1.


---
Speakers: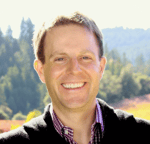 Andrew Shriner
Director of Product Marketing,
WorkSpan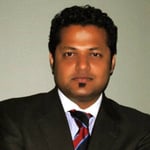 Gautam Shiva
Senior Solutions Engineer,
WorkSpan