Rev up your AWS and Microsoft partner revenue to drive co-sell opportunities
Learn about the brand new seamless way to co-sell with AWS partner teams with WorkSpan's pre-built connection to the AWS ACE partner portal!
AWS and Microsoft are both doubling down on co-selling to drive revenue with their partners - tremendous news for all AWS and Microsoft partners!
The difficulty today is how to make it work and scale. While co-sell referrals are fantastic, you are now required to manage them manually through AWS ACE and Microsoft Partner Center. Partners face challenges such as manually syncing data with their CRM, having limited insight into current co-sell opportunities, processes, procedures, and progress, maintaining cadence notes, tasks, and follow-ups to finish transactions, and more.
See how a world class, Partner Center integrated co-sell platform helps:
Automate and Simplify your Referral Sharing: You can submit your CRM opportunities to AWS ACE and Microsoft Partner Center without manual data entry and quickly accept inbound referrals auto-creating CRM opportunities.


Synchronize Across Your CRM and AWS/Microsoft:
With bi-directional integration, your data is always synced from your CRM to ACE and Partner Center eliminating any manual efforts.


Provide Real-Time Dynamic Analytics:
With sales performance metrics available in real-time, you empower your team to quickly identify and take action on deals that need attention and be "QBR-ready" at all times.


Turnkey Solution for Fast Time-to-Value: WorkSpan's top class technology comes prepackaged with templates, workflows, and integrations from your CRM to AWS ACE and Microsoft Partner Center to enable your team to get value from Day 1.


---
Speakers: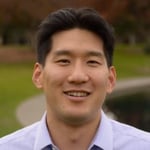 Kijoon Lee
VP of Digital Business,
WorkSpan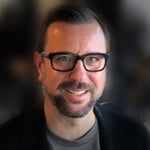 Alex Pilson
Senior Solutions Engineer,
WorkSpan