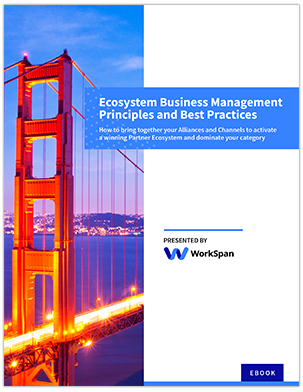 A strong partner ecosystem can be a company's most potent weapon in today's hyper-competitive marketplace.
We're fortunate to be in the unique position to work closely with the people and organizations at the forefront of ecosystem thought leadership and ecosystem business execution. We're very excited to share with you best practices employed by today's most successful ecosystem leaders.
To share these important learnings, we've developed a 49-page eBook that goes into all details of what these best practices are and how they could apply in your organization.
Contents include:
The Market Demands Partner Ecosystems

Best Practices for Building a Winning Partner Ecosystem

Ecosystem Best Practice Adoption