As a partner ecosystem professional, one of your business' biggest opportunities is co-selling with your partners.
End customers want to purchase complete solutions, and your partners give you access to new capabilities, new market segments, new use cases, new accounts, and vice versa. Co-selling with your ecosystem partners can be a tremendous engine of revenue growth.
Unfortunately, co-selling with partners across company boundaries is complex and full of friction -- making much of the co-sell market opportunity difficult or impossible to capture for many organizations.
WorkSpan does what CRMs and partner portals can't — cross company boundaries to power co-selling with partners. WorkSpan is the #1 Ecosystem Business Management solution, connecting partners together on a single cloud platform to plan joint business, execute co-sell motions, track progress, and report business metrics across partners, regions, solutions, and more.
Learn how managing your co-sell on WorkSpan helps you and your partners to:
Drive effective and efficient cross-company co-sell collaboration
Run co-sell as a data-driven business
Operate co-sell at ecosystem scale
Join us in a conversation with Andrew Shriner, WorkSpan's Director of Product Marketing, and Gautam Shiva, WorkSpan's Senior Solutions Engineer, to learn about how to build and manage joint account plans that power your market-winning strategies at key accounts with your top co-sell partners on WorkSpan.
---
Speakers: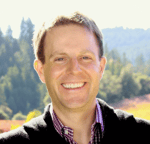 Andrew Shriner
Director of Product Marketing,
WorkSpan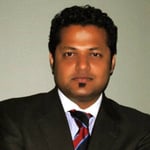 Gautam Shiva
Senior Solutions Engineer,
WorkSpan