Power up MDF and Keep Your Auditors Happy
The past year has been anything but standard, as businesses found themselves forced to abruptly shift gears to accommodate a strange new normal. Today, Partner Funds and Incentive programs face many challenges: funds frequently go unused, processes are inefficient and opaque, campaign execution is disjointed and difficult to manage, performance and ROI is tough to measure, and everyone relies on patchworks of disparate systems consisting of spreadsheets and various finance and marketing tools.
Learn how when your company accepts or offers funds, WorkSpan digitizes the complete funds management process and lifecycle for you and your partners. Find out how you can benefit from capabilities like:
Efficiently Manage Proposals: Create and manage shared regional or area funding plans with each partner. The power for you to choose which partners and regional leads you invite to each plan.
Execute Funded Activities: Once you have approved activities, you can track execution with your partner and regional teams.
Claims Approval with Tight Governance Controls : Funding policies are clear and finance teams easily perform reconciliations with auditor-ready reporting on funds, approvals, claims, proof of execution (POE), and proof of performance (POP).
Hassle-Free Collaboration with Key Partners: Keep activities and claims moving by collaborating in WorkSpan on next steps, action items, and more, driving visibility, transparency, and accountability.
Powerful Analytics: On-demand metrics cards and charts help you measure, manage, and report across solutions, activities, partners, and regions. get real-time performance information to make decisions and clearly demonstrate the impact of your funded activities.


---
Speakers: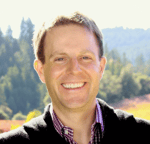 Andrew Shriner
Director of Product Marketing,
WorkSpan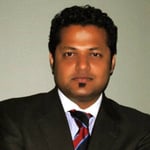 Gautam Shiva
Senior Solutions Engineer,
WorkSpan